Limited Edition Bagpuss Stamp Sheets and Covers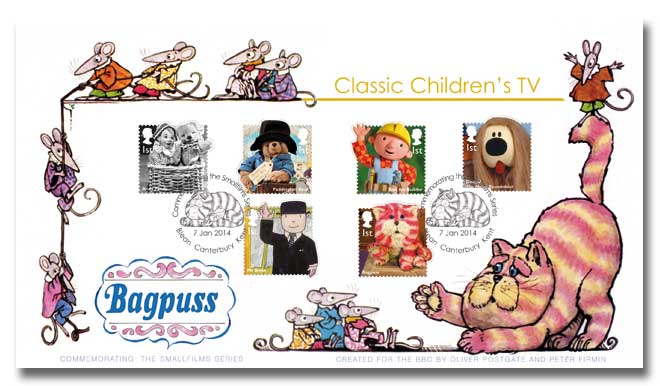 This January, Royal Mail release a set of stamps celebrating children's TV. One of the stamps stars Bagpuss, who is 40 this year!
Buckingham covers were inspired by this to make an official Bagpuss first day cover.
Peter Firmin, co-creator of Bagpuss, designed the postmark and has even agreed to sign a limited number, making them artist signed prints! His daughter Emily - the real Emily from Bagpuss - is also signing a few.
This is a limited edition, by award-winning designer, Cath Buckingham, featuring the new stamps, lovely authentic Bagpuss artwork and a special Bagpuss postmark.
Visit www.buckinghamcovers.com to find out more
They also have a stamp sheet featuring the stamps, suitable for mounting. This stamp sheet celebrates 40 years of Bagpuss: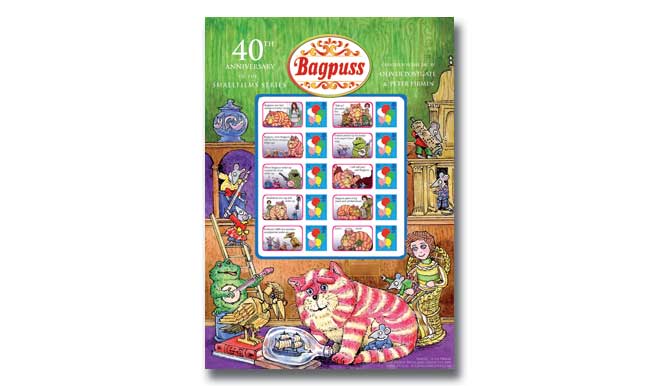 10 Bagpuss cinderella stamps
Each stamp captures a key moment in each Bagpuss story
Beautiful NEW artwork especially designed for these sets by Peter Firmin
There is also a limited number actually signed by Peter!
Visit www.buckinghamcovers.com to find out more
They also have a few of the Ivor covers and stamp sheets they produced last year