The Video and DVD
Polygram have released The Complete Bagpuss video which features all the original episodes
The tape is over three hours long, so you can have a Bagpuss marathon if you want.
The Video and DVD should be available from most high street retailers, or you can buy them online:
Buy the Video online - Buy the DVD online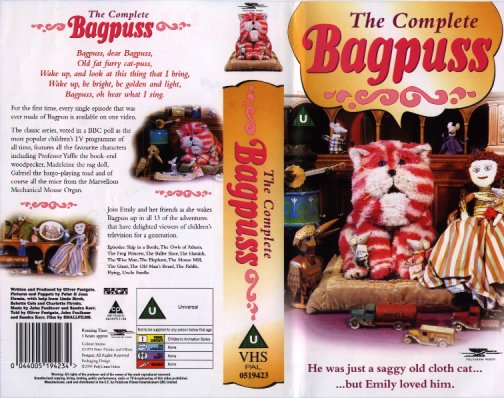 Alternatively, Nickelodeon (the Cable/Satellite childrens channel) and Channel 4 were showing episodes recently, and may do so again. Also, ITV have plans to show Bagpuss during 2000.