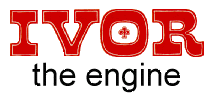 Limited Edition Ivor the Engine Stamp Sheet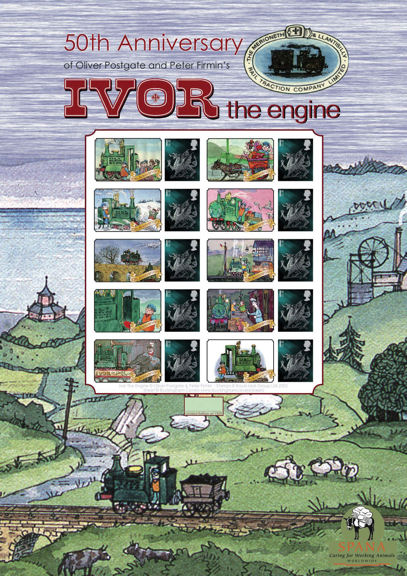 It's hard to believe but everyone's favourite little green train from the top left hand corner of Wales, Ivor The Engine, is 50 years old this year! To celebrate his birthday, co-creator Peter Firmin has worked with leading philatelic specialists, Buckingham Covers, to produce this delightful limited edition stamp sheet.
The highly-collectable A4-sized sheet features genuine Royal Mail stamps as well as charming images from the series and are available as Presentation Packs (complete with information card) or mounted, ready for framing. A small number have been personally signed by Peter Firmin himself.
The sheet is raising funds for Peter's favourite charity, SPANA (the Society for the Protection of Animals Abroad) which supports people in developing countries by helping them look after their working animals. Fans of Ivor will remember Bluebell the Donkey who ambles in the Welsh fields (and features on the stamp sheet design) but Simon Pope, Communications Director at SPANA, is keen to point out that not all donkeys have it so easy. "In many countries, working animals can suffer terrible cruelty, not because their owners don't care but because they don't know any better. And yet, without their animals, families could starve," he explains, "The funds raised by Ivor the Engine and this collectable stamp sheet will go towards veterinary treatment for working animals overseas and will fund education projects to teach better animal care".
Only 1959 sheets in total have been printed (including the signed versions) so they really are a must-have for anyone who loves Ivor.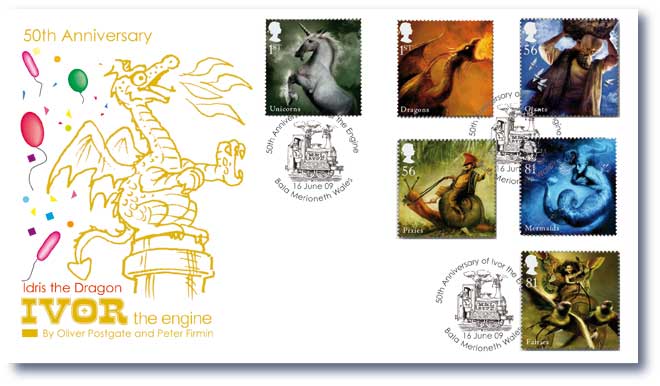 In addition to the stamp sheet, Buckingham Covers is also producing a First Day Cover (collectable envelope) in June 2009, featuring one of Ivor's friends, Idris the Dragon. The cover will feature Royal Mail's "Mythical Creatures" stamps (they don't come more mythical than a dragon!), issued on 16th June 2009 and will be postmarked on the day the stamps are issued (which is why they're called "First Day" covers). Idris will also be helping to raise funds for SPANA and Peter will be signing a small number of these too.
The stamp sheet and cover together will make a charming pair that you'll treasure for years to come, so don't miss out - order yours today! The Ivor 50th Anniversary Stamp Sheet Presentation Pack is £26.95 or £39.95 if personally signed by Peter Firmin. Collectors can have theirs mounted ready to frame for an additional £5. The Idris cover is available unsigned at £10.95 or £24.95 if personally signed by Peter Firmin.
To place your order, you can order the Stamp Sheet or Idris Cover via these links or you can call Buckingham Covers directly on 01303 278 137 - let them know you've come from the Smallfilms Treasury.