Universal have released The Complete Ivor video which features all the original episodes that were made in colour
The tape is over three hours long, so you can have an Ivor marathon if you want.
It is available from most high street retailers, or you can buy it online.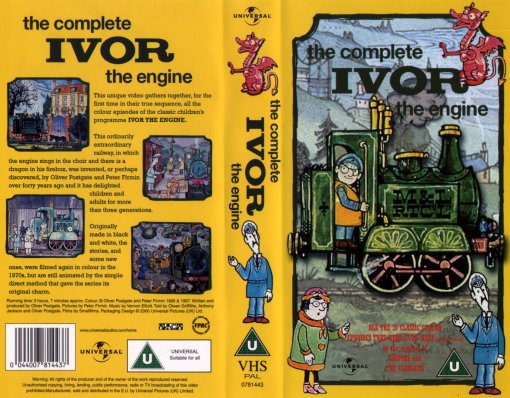 Alternatively, Nickelodeon (the Cable/Satellite childrens channel) and Channel 4 were showing episodes recently, and may do so again.
A number of other videos were released previously, but have now been deleted..

Notably the First Story, which includes the story of how Ivor got his pipes, though this was only ever made in black and white.

Also, Ivor and the Elephant, which includes a subset of the stories on the Complete Ivor the Engine

Finally, Ivor was also released on Laserdisc with a different subset of the stories.